Master Builders Solutions United Arab Emirates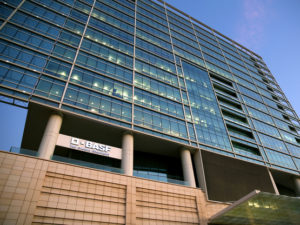 The Master Builders Solutions brand brings all of expertise together to create chemical solutions for new construction, maintenance, repair and renovation of structures. Being a founding member of EmiratesGBC, we drive sustainable building solutions. This leads to the development of durable products that improve energy efficiency as well as the speed and ease of construction while meeting green building standards and sophisticated design requirements.
The Master Builders Solutions portfolio encompasses concrete admixtures, cement additives, chemical solutions for underground construction, waterproofing, sealants, concrete repair and protection solutions, performance grouts, performance flooring, wall systems, fire protection and tile fixing systems. Our portfolio of products unites a common principle: increased resource efficiency that allows for significant cost savings and a reduced ecological footprint.
More information at https://www.master-builders-solutions.com/en-ae